On October 18th, my daughter was born and I became the mother of three children. Hundreds of miles away, on the same day, another baby girl was born and another woman added the third child to her family. We were complete strangers at that time, but our love of photography and family brought us together. We started to have a conversation about motherhood with images, because we tell stories with our cameras. Since some tales are so similar, and some are not, we decided to collaborate and share a photo a week from a normal day as a mother to three.
"Normal day, let me be aware of the treasure you are. Let me learn from you, love you, bless you before you depart. Let me not pass you by in quest of some rare and perfect tomorrow. Let me hold you while I may, for it may not always be so. One day I shall dig my nails into the earth, or bury my face in the pillow, or stretch myself taut, or raise my hands to the sky and want, more than all the world, your return."         – Mary Jean Irion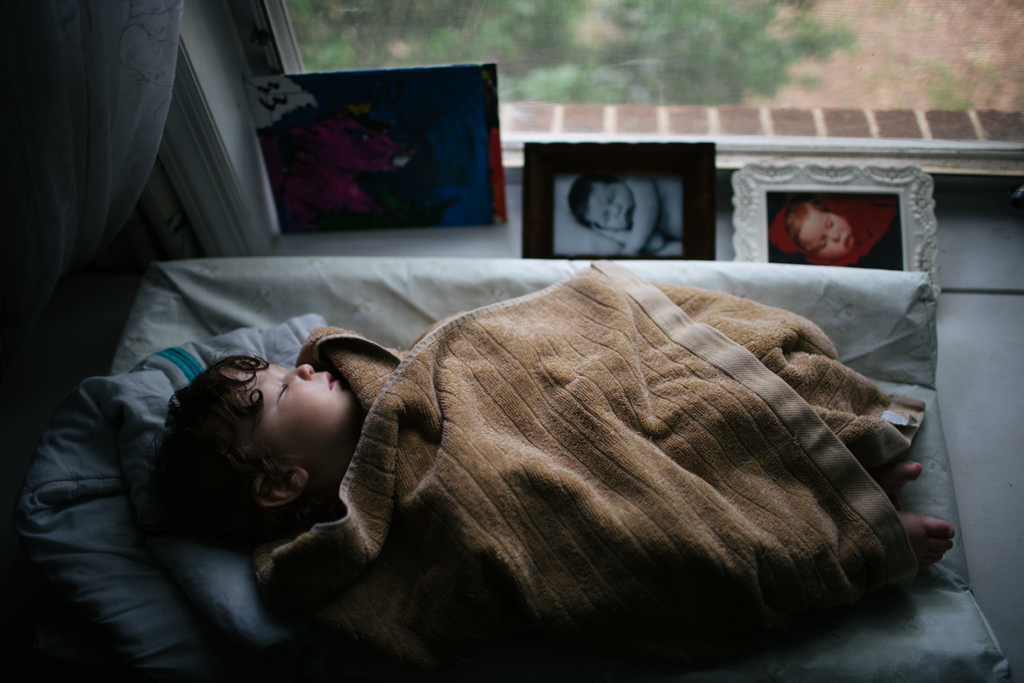 when you were in the early days of our life together, you would fall asleep suddenly without me knowing it at first.  i would be holding you in one arm (you were once so tiny) as i walked around the kitchen cooking dinner with my one free hand.  i would feel your body get heavier and look down at you sound asleep.  today i gave you a bath after lunch.  you were sitting in the tub with your back to me.  you let out one weak whimper so i quickly bent over the tub to pick you up and wrap you in a towel.  as i stood up i felt the heaviness.  i leaned your body back into my arms so that i could finally see your face.  your sleeping face.  i was certain you would wake when i placed you on your changing table.  but you continued to sleep even as i dressed you and carried you out to the car to do the school pick up.  it was as if this past year had been merely a dream and you were still my brand new baby who could fall into a deep beautiful sleep no matter where you were.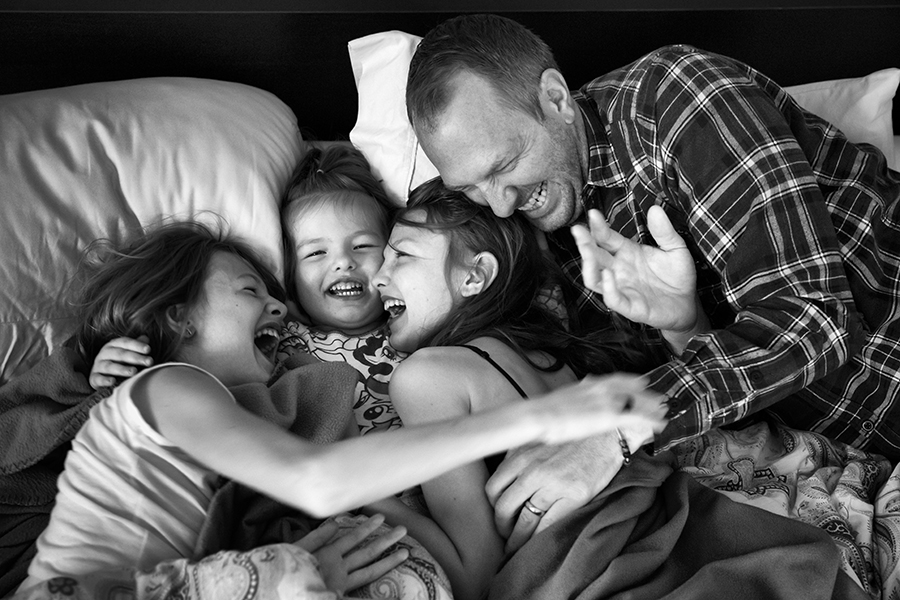 I was away from you all for nearly a week. In another country, across the Atlantic. The whole time I was there I was thinking about how much I wanted to show you everything I was seeing. That experiencing it without you made me feel a little hollow. I missed you all, but I also loved the missing you. It made me sharper in my seeing of the world and more appreciative of all I have to come back home to. Welcome home.