On October 18th, my daughter was born and I became the mother of three children. Hundreds of miles away, on the same day, another baby girl was born and another woman added the third child to her family. We were complete strangers at that time, but our love of photography and family brought us together. We started to have a conversation about motherhood with images, because we tell stories with our cameras. Since some tales are so similar, and some are not, we decided to collaborate and share a photo a week from a normal day as a mother to three.
"Normal day, let me be aware of the treasure you are. Let me learn from you, love you, bless you before you depart. Let me not pass you by in quest of some rare and perfect tomorrow. Let me hold you while I may, for it may not always be so. One day I shall dig my nails into the earth, or bury my face in the pillow, or stretch myself taut, or raise my hands to the sky and want, more than all the world, your return."         – Mary Jean Irion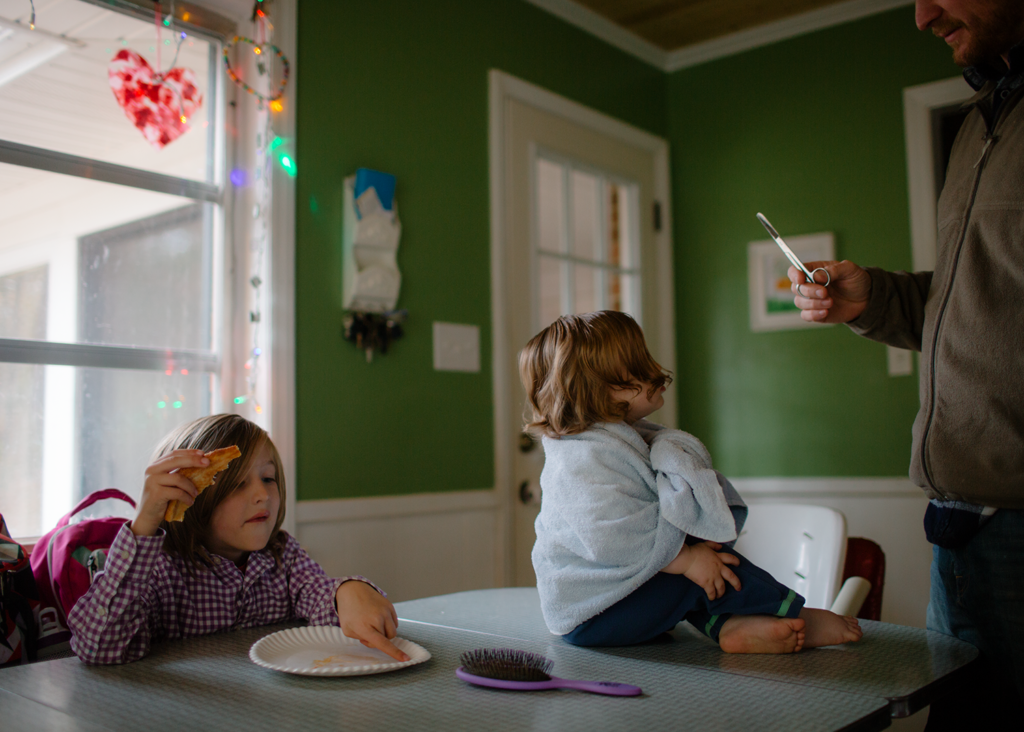 the biggest shocker was the fact that mama didn't shed a single tear. perhaps this is because there on that booth sat my living and breathing proof that the hair would grow back. and at a freakish speed. is having "mirror children" with whom i get to do "do overs" the same as a mother's wisdom? probably not. but gliding through a big moment without a big reaction still felt rather grown up of me. maybe that is what the six of us are doing here. we are all growing up together.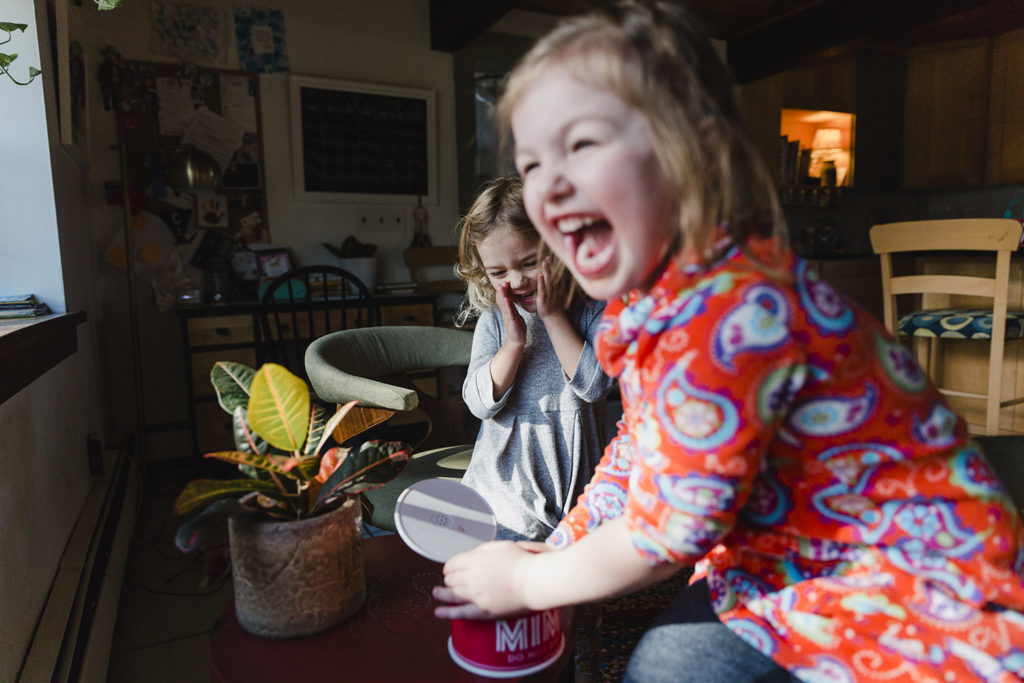 A year ago, we were concerned with how little you interacted with your peers. And to be fair, you were in a mixed-age classroom, where the older kids seemed way wiser and more together than most four and five year olds. And you were just three. And you had fallen into the fog. You were happy, but not interested in anyone beyond your family. I was sure it was the end of the world. I was sure you would never have a friend or play like a "typical" kid. Fear consumed me. I let it. And I did everything I could to hide the fear from everyone, especially you. Fast forward to today, and you are transformed. Are you what the charts and doctors say you should be? What the hell do I care. We work on it all, but I don't feel the fear, and you still are as happy as can be AND you have friends. Time. Milestones. Expectations. I'm learning to let these constraints all go. I'm enjoying you as you are, when you are, where you are. It's amazing.